Welcome to Holistic Journey
" Keeping your body healthy is an expression of gratitude to the whole cosmos. "
The above quote and philosophy is from Thich Nhat Hanh who was a Vietnamese Buddhist monk, peace activist, prolific author, poet and teacher, recognized as the main inspiration for engaged Buddhism. Known as the "father of mindfulness" He was a major influence on Western practices of Buddhism
Ghazala Butt is an Intuitive Healer/Registered Aromatherapist/Reiki Master Teacher
As former British Airways Air Cabin Crew for 28 years, I had travelled to Japan several times, and the world over until 2005 .. so I have been fortunate to have discovered the benefits of my healing therapies at source.
My Reiki Lineage is from a direct line of the 3 Usui Ascended Masters.
Mikao Usui ( 1865 - 1926 )
Founder of modern Reiki practice and the only Reiki Master until 1925.
Chuijiro Hayashi ( 1978 - 1940 )
Hawayo Takata ( 1900 - 1980 )
I completed my Reiki Master / Teacher lineage in 2012 here in the UK.
In 2006 I was faced with a medical / dental tsunami myself .. and my healing journey enabled me to become a more empowered healer as a result.
I have additionally worked clinically for the last 12 years in A&E and am now focusing on my holistic practice
Having been on a healing journey myself since 2006 , I have accepted my paradigm shift and I am able to share my experiences to support clients / patients who seek to better nourish themselves with well-being.
Services Available:
Aromatherapy Massage

Aromatherapy Adapted For Cancer Care / Palliative Care

Holistic Facials

Hand Therapy

Chakra Balancing with Crystals

Scalp, Neck, Shoulder Massage
Therapies Practised
Aromatherapy Massage

Aromatherapy Adapted for Cancer care & Palliative Care

Reiki

Crystalline / Holistic Facials

Indian Head Massage
Check out these links for more information about us and what we do!
All Therapies consolidated by 12 years of Clinical Support in A&E Nursing.
2010 - 2023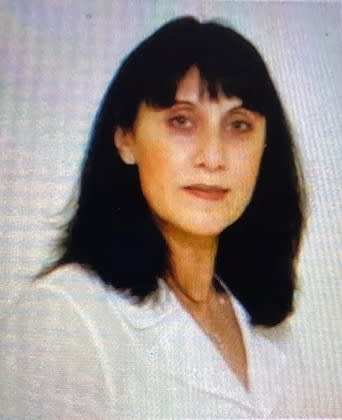 We also offer
Gift & Loyalty Vouchers
Corporate Sessions
Bespoked Treatments
Relaxation & Meditation
Prices on Application & Venues for Treatment Clinics
Public Liability Insurance